Here's How You Can Get Started
We want to help you reach a sustainable weight and experience optimal gut health. This is
how you can get the full benefits.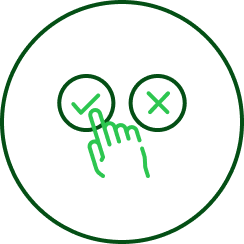 Take Our 1 Min Quiz
Breeze through a few easy questions that help us get to know you so we can build a personalized dietary and detox program.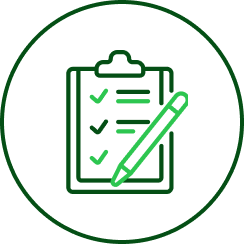 Get Your Plan
We'll put together a plan unique to you, focusing on improving your digestive health and sustainable weight loss.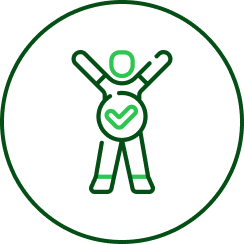 Enjoy The Benefits
Alongside the potent benefits of Slim Greens, your plan will help you hit peak gut health and drop unwanted pounds.
Packed With
Powerful Superfoods
Done with supplements that promise the moon but don't deliver? Our team of experts has meticulously sourced and combined the most potent superfoods out there.
Organic Superfoods
Organic spirulina, wheatgrass juice powder, chlorella powder, and other organic superfoods provide optimal nutrition for your body, promoting overall health and well-being. They supercharge your gut health, improving digestion by promoting beneficial gut bacteria.
Herb & Anti-Oxidant Extracts
Rhodiola and Eleuthero Root extracts invigorate your energy levels for an active, rejuvenated feel. Milk Thistle and Beta Glucans aid your body's fight against illnesses. Heart-friendly Hawthorn Berry and Coenzyme Q-10 promote cardiovascular health and smoother blood flow.
Digestive Enzyme & Super Mushroom Complex
Unleash the immune-boosting prowess of Astragalus root. Ease your digestion and curb inflammation with Bromelain, a naturally occurring enzyme. Reishi and Shiitake mushrooms bolster your immune system and reduce inflammation.

  Safe & Secure Checkout

Here's Why Your Body
Loves Slim Greens
With Slim Greens in your corner, you get the ultimate cheat code to a slimmer, healthier you.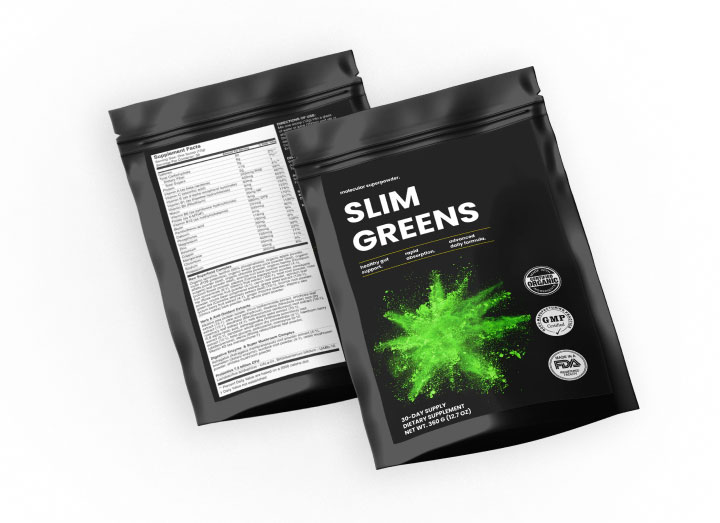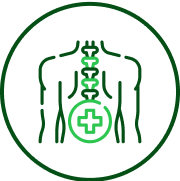 Body Detox
Flush away toxins and waste as you reboot your body with Slim Greens. Feel renewed, refreshed, and revitalized as you cleanse your system with every serving.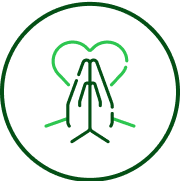 Better Digestion
A rich mix of prebiotics and digestive enzymes effectively aids digestion, reduces inflammation, and promotes a balanced gut microbiome for improved nutrient absorption.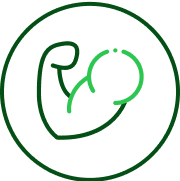 Immune System Boost
This potent blend is armed with powerful superfoods and extracts that help invigorate your body's defenses, keeping illnesses at bay.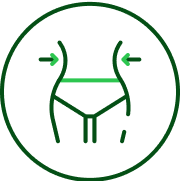 Weight Loss
Our superfood powder kickstarts your metabolism and aids in flushing out stubborn waste that adds unnecessary pounds.
How Slim Greens Weighs Up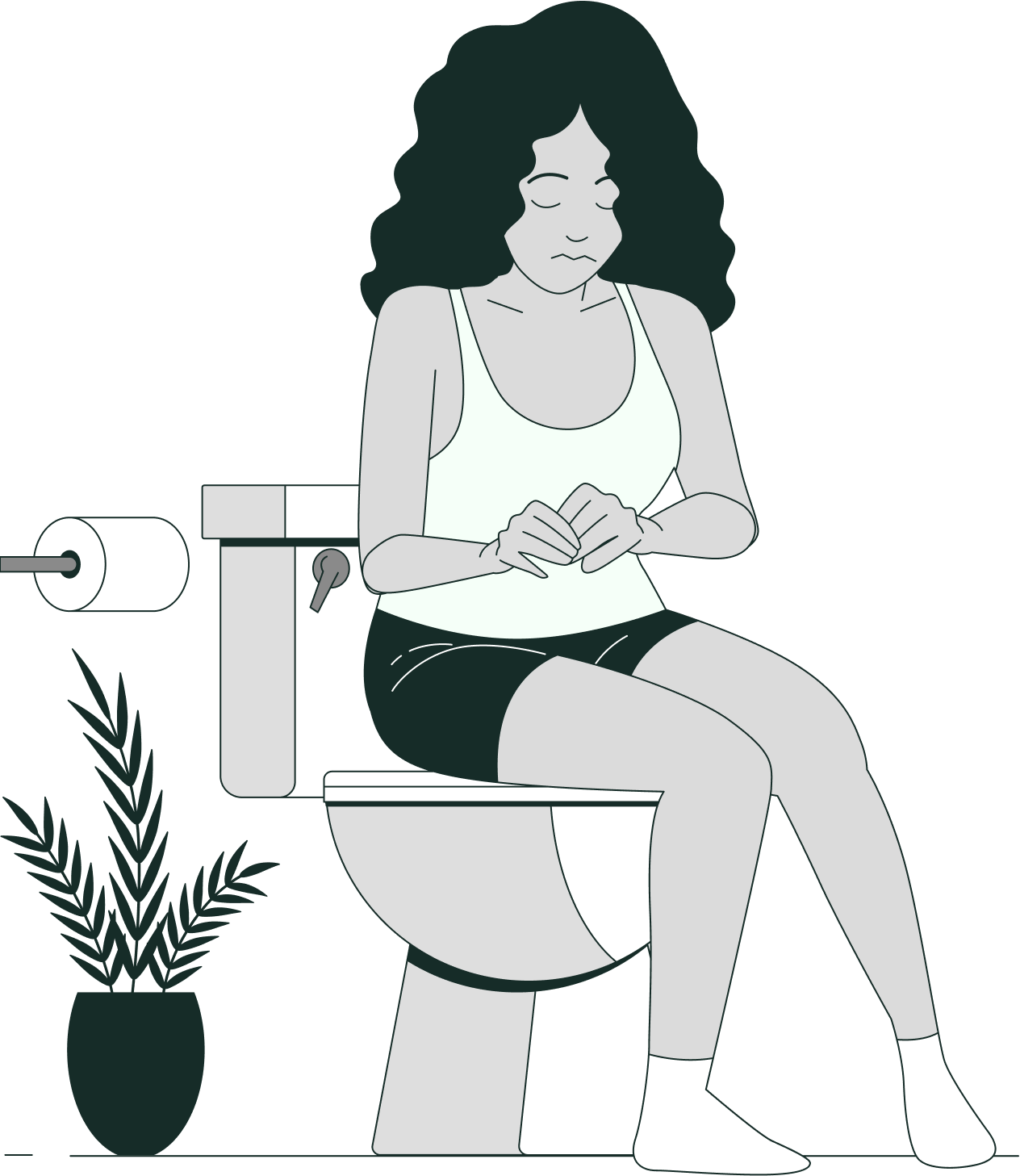 How Slim Greens Weighs Up
See how our superfood powder compares to regular digestive health and weight loss supplements.
Slim Greens
Gut feels light
Regular bowel movements
Boosts gut microbiota
Sustainable weight loss
Mood and energy boost
OTHERS
Gut feels bloated

Constipation or loose stools

Imbalanced gut microbiota

Difficulty losing weight

Feel tired and demotivated

  Safe & Secure Checkout

See What Our Customers Say
Thousands of people worldwide have slimmed down and powered up with Slim Greens.
See for yourself:


Slim Greens has been a game-changer for me. I've shed ten pounds and my digestion improved significantly. No more bloating after meals, and midnight cravings vanished.


I no longer feel sluggish or weighed down after meals, and my appetite is much more manageable. Slim Greens is the real deal! Plus I lost all the water that my body has been retaining!


Since I started using Slim Greens, I've lost 15 pounds in two months! My constipation issues are finally gone, and I feel lighter and more energetic. I couldn't be happier with the results!


Since I started using Slim Greens, I've lost 15 pounds in two months! My constipation issues are finally gone, and I feel lighter and more energetic. I couldn't be happier with the results!
Frequently
Asked Questions
We have successfully helped thousands of people like you lose weight without any effort!
Is Slim Greens superfood powder good for digestion?
Slim Greens is packed with powerful nutrients and probiotics making it the perfect choice to aid digestion, weight loss, and improved energy balance.
What are the benefits of Slim Greens superfood powder?
Slim Greens has a plethora of benefits, but the most freuqent ones reported by our verified customers are rapid weight loss, improved fat oxidation, better digestion, eliminated feeling of bloat, and improved overall energy balance.
How can Slim Greens help me lose weight?
Slim Greens is packed with probiotics and nutrients, thereby enriching your body with the essential vitamins and micro-elements! A well-nourished body oxidizes fat at a faster rate and leaves you feeling more satiated. Users have reported that their sugar cravings completely disappeared and they have more energy for their favorite activities. Think of Slim Greens as a detox for your entire body and more!
How can I get started with Slim Greens?
Just click here to start the quiz, answer a few simple questions and get started on a mission for a healthier you.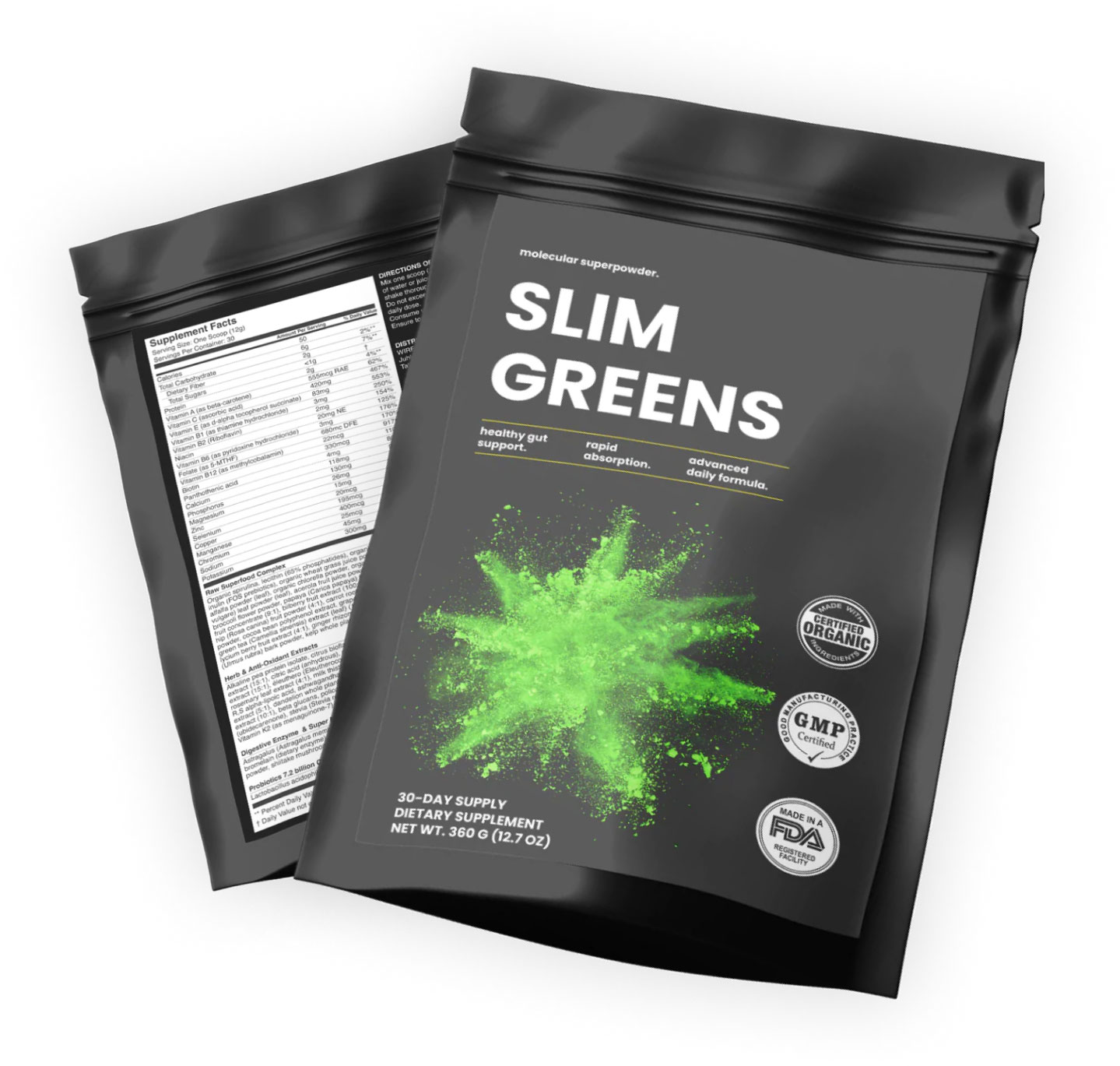 5/5 based on 20,873 Happy Clients
Slimming Superfood Power Your Body Loves
Take the quiz now to see how you can flush out unwanted weight and make your gut a whole lot happier.

  Safe & Secure Checkout

Get off your next order, and be first in line for exclusive discounts and promotions.